The NIGLAS Hosted a Training Workshop on Water Quality Monitoring and Lake Basin Ecosystem Management
.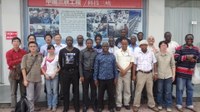 Workshop Participants at the Three Gorges Project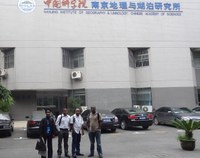 From 10 to 25 September, 2012, the Nanjing Institute of Geography and Limnology, Chinese Academy of Science (NIGLAS) organized a training workshop on Water Quality Monitoring and Lake-basin Ecosystem Management. The workshop falls in the framework of the project of Technical Cooperation on Protection of Water Resources and Ecosystem intended to fight against environment threats, conserve and improve the health of ecosystem resources. This project is being implemented in partnership with the Lake Tanganyika Authority (LTA) and national research teams of participating African countries, riparian to Lake Tanganyika basin, Lake Victoria basin and Nile basin.
Scientists, University Lectures and Decisions Makers of the following countries were represented: Burundi, D.R Congo, Egypt, Ethiopia, Kenya, Malawi, Rwanda, Tanzania, Uganda and Zambia.
Courses coupled with field trips focused on policy, standard and technology used in water monitoring, hydrological monitoring and modeling, lakes remote sensing, climate changes and risks, integrated Lake Basin management, aquaculture, watershed management, environmental challenges due to urban growth and their implication to lake basin sustainable development, principles, methods and technology of biological monitoring and many other topics. Participants on their turn shared experiences on the African environmental situation in their respective lake basins.
The courses were lectured by Professors, Associate Professors and Natural Resources Management Specialists from the NIGLAS and other Institution partners and Universities like the World Bank.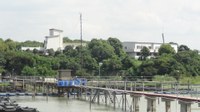 Participants then visited the Taihu Lake Ecosystem Research Station in Wuxi City, Jiangsu Province The Station belongs to the Chinese Ecosystem Research Network (CERN). After a brief introduction of the water quality data monitoring and warning system for algal bloom in the lake, another field visit on the restoration project was held. A final field trip was held on the Three Gorges Dam located on Yangtze River, which is believed to be the world's powerful dam which serves both as a hydropower generator and flood controller in China.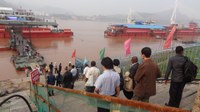 After the training, participants were awarded certificates of participation preceded by exchanging documents of the Memorandum of Understanding between the NIGLAS and Tanzania Fisheries Research Institute (TAFIRI).